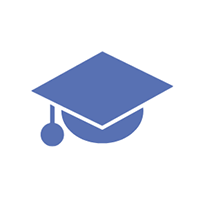 Melissa K.
Private tutor in Philadelphia, PA
University Tutor
5
Melissa K.
Education
Lafayette College - BS, Psychology
Experience
I am a magna cum laude graduate of Lafayette College, where I received my Bachelor of Science in Psychology. I completed two years of a clinical psychologist doctoral program, and then I realized that being a psychologist was not the right career for me. I find teaching to be a much more fulfilling choice for me. My goal is to now become a math middle school/high school teacher. I have been a tutor since high school when I began tutoring Latin. Later, while still in high school, I started tutoring Math and continued throughout college. I now tutor Algebra 1 and 2, Elementary and Middle School Math, Geometry, Precalculus, Statistics, Trigonometry, SAT Prep, Psychology, College Essays, Essay Editing, Reading, Writing, Latin, Calculus 1 and 2, and Study Skills and Organization. I believe that the most successful tutors structure their lesson plans to fit their students' specific style of learning. I like to be available for all of my students. I will do my best to be creative and make difficult concepts simple so that my students can thoroughly understand the topics. In my free time, I enjoy practicing Capoeira and meditating.
Availability
Weekdays at any time, Weekends at any time
Can Meet
Up to 30 minutes away at my regular hourly rate
Hobbies
capoeira, meditation
Show More
Inquire About This Tutor
Thanks!
Most tutors respond within 48 hours.
Feel free to contact other tutors while you wait.